Last Updated on April 4, 2023 by ReTurf
If you have ever seen a professional artificial turf installation, chances are that it was installed flush against a wall or other hard surface.
This is because new artificial turf benefits from being installed against a hard surface, which allows the edges to be properly secured, and provides a clean and polished look. Walls, fences, garden borders, and other barriers/hardscapes help to keep turf from wrinkling/bunching up or moving from its original position over time.
Used artificial turf is exactly the same in this regard, and still needs to be installed against a hard surface in order to look its best and last a long time.
Fortunately, many property owners who opt for synthetic grass installation have these types of "edges" in place already. Whether it's perimeter fencing, a driveway, paver stones, or some other type of hardscape, these can all be used to keep your recycled artificial turf looking perfect.
However, if you are installing used artificial turf in an area where there is no hard surface to butt up against, you may be wondering if you need to edge the turf.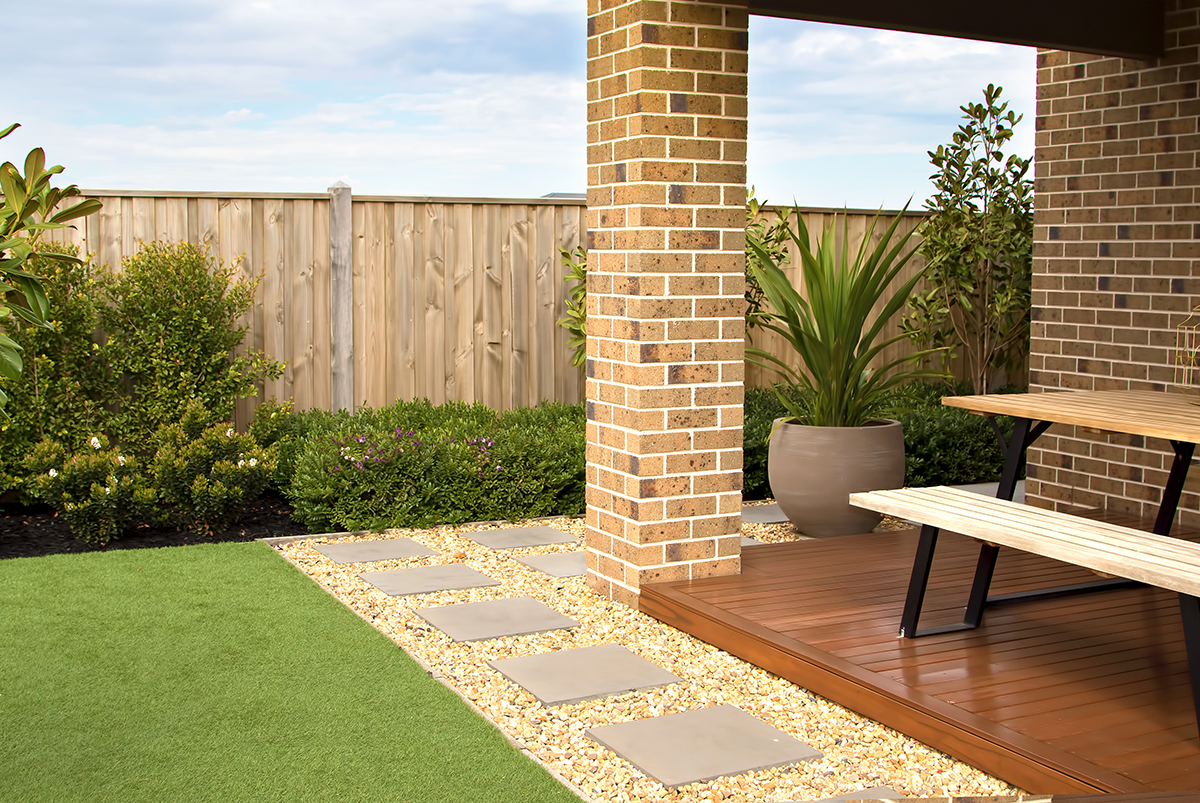 Does Artificial Grass Need Edging?
Ideally, yes, you should edge the turf to give it a clean look and help to keep it in place. Without some type of border along the perimeter, eventually, artificial grass can slowly but surely start to migrate away from where it was originally installed.
Ideas for Used Artificial Turf Edging
There are several types of edging that can be used with artificial grass:
One of the most popular is the lawn/landscape edging (usually made out of plastic/resin, aluminum, or steel), which can be found at most home improvement stores. This type of edging is easy to install, very shapeable, and provides a very clean, polished look. You'll want to make sure you use spikes with this type of edging to keep it properly secured in the ground. Tip: Metal edging is more expensive and generally looks nicer, but it is more work to shape and install. Plastic, resin, and "no dig" types of edging are not as sturdy or as effective as metal lawn/landscape edging.
Another elegant way to edge used artificial turf is by using landscape pavers. Landscape pavers come in a variety of colors and styles, so you can find the perfect look to complement your home and landscaping. Just make sure the pavers are installed properly, and are properly level and flush against each other. Simply laying the pavers on top of the turf may keep the edges from coming up, but pavers need to be properly installed in order for them to effectively edge the turf.
Another popular option is brick, stone, or river rock edging. This gives your synthetic grass a more natural look and can complement any landscaping that you have already in place. This is a bit more work and cost to install, but can give your artificial turf a unique and stylish look.
If you are looking for something a bit different and more permanent, you can install concrete edging. Concrete edging will last a long time, looks clean and modern, and is very durable, however, it can be a bit more work to install.
If your turf doesn't make contact with a wall, fencing, or other barrier, and you cannot or do not want to edge the turf, there are a few things you can do to keep it in place and looking its best.
For example, you could:
Use additional heavy duty stakes or pins to secure the turf to the ground
Use additional infill to keep the turf in place
None of these solutions are ideal, but they are possibilities you can try for smaller turf areas if you are unable to (or don't want to) edge the turf. Ideally, your turf installation should be surrounded by some type of border on all sides, whether it's landscape edging, a wall, a fence, or another structure.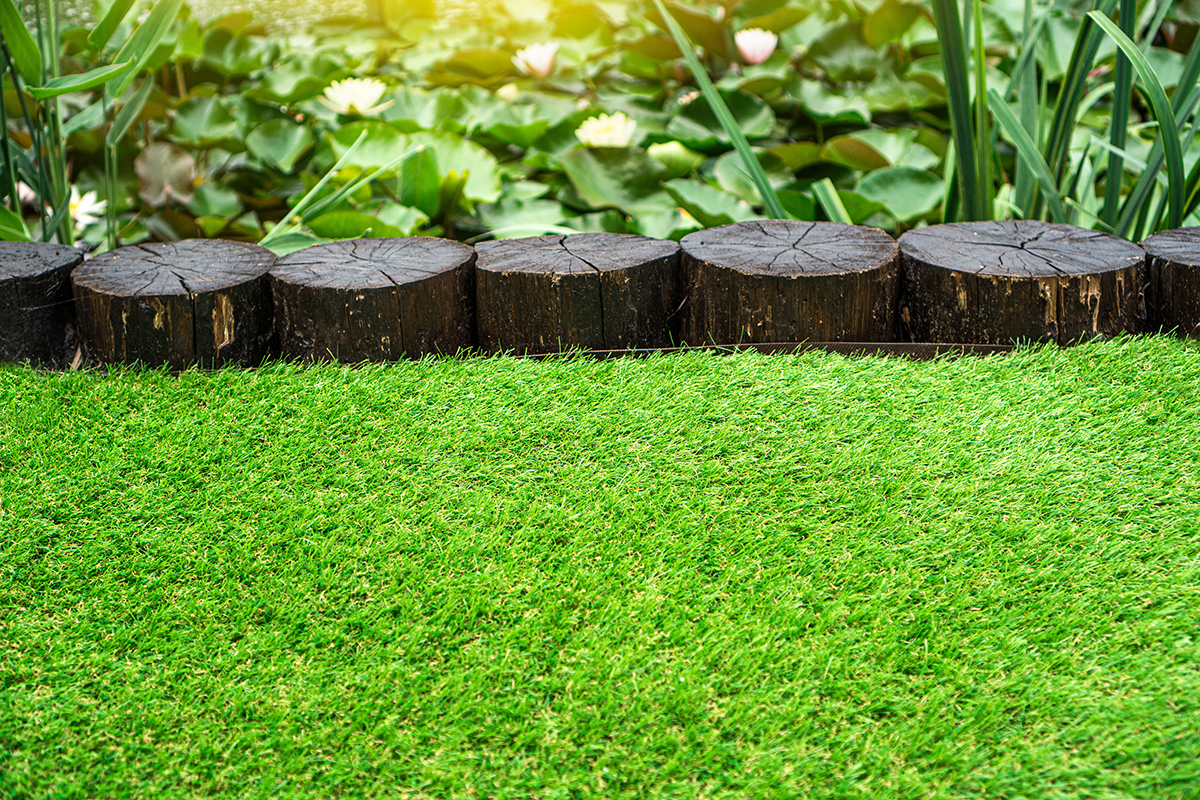 Used and Recycled Artificial Turf
If you have any questions about new or used artificial turf, or if you need help installing your turf, contact our team of synthetic grass experts. We would be happy to answer any of your questions, and help you get the perfect artificial turf installation for your home or business.
As professionals in the synthetic grass industry, ReTURF offers a variety of new and used artificial turf products. We are also here for support, from product selection and DIY guidance, to design assistance and after-installation care recommendations.
Give us a call at (828) 518-5787 or click here to request a free quote.