Recovery, Reconditioning, and Repurposing.
Used turf isn't merely turf that's used…it actually has different characteristics from new turf, which can make it preferable for certain applications. When we remove the infill, the fibers often are curled from years of exposure and/or foot-traffic, giving the turf a bit of cushion and a soft 'more natural' look than new sportsfield turf which requires brushing and lots of infill in order to appear grass-like. Our used turf products may be installed for a variety of surfacing uses including:
Athletic Training, such as batting cages, crossfit floor, etc.
Animal play areas and kennels
Landscaping: yards, pool decks, patio covering, picnic spots
Man-caves, She-sheds, Treehouses, Forts, and Mini-Fields
Playgrounds
Truck bed liners, floor mats, garage floor covering
We offer ReTURF in a variety of forms, shown below. We patch any holes and fix or remove damaged areas.
Choose Your Product
ReTURF Premium
Lightly used sports field turf or used turf with Special Features such as a 'thatch' or 'root zone'
ReTURF Basic
Typically, 10-12 year old sports field turf. This use causes fibers to 'fibrillate' ( split down the length of the 'grass blades' ), and curl.
Choose your ReTURF product, then choose from 3 color options, described below.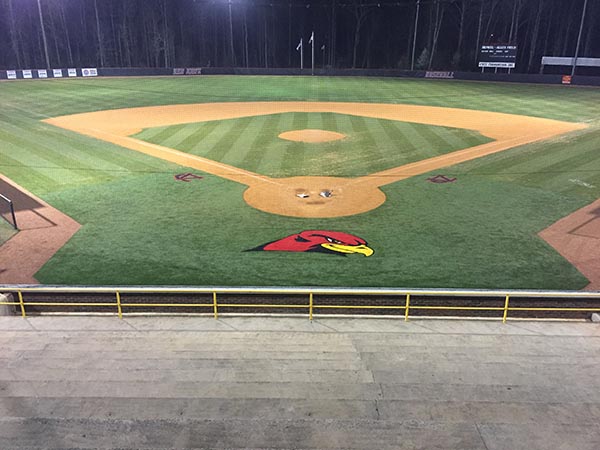 Do you have questions?
Give us a ring. We'd love to discuss your project with you!