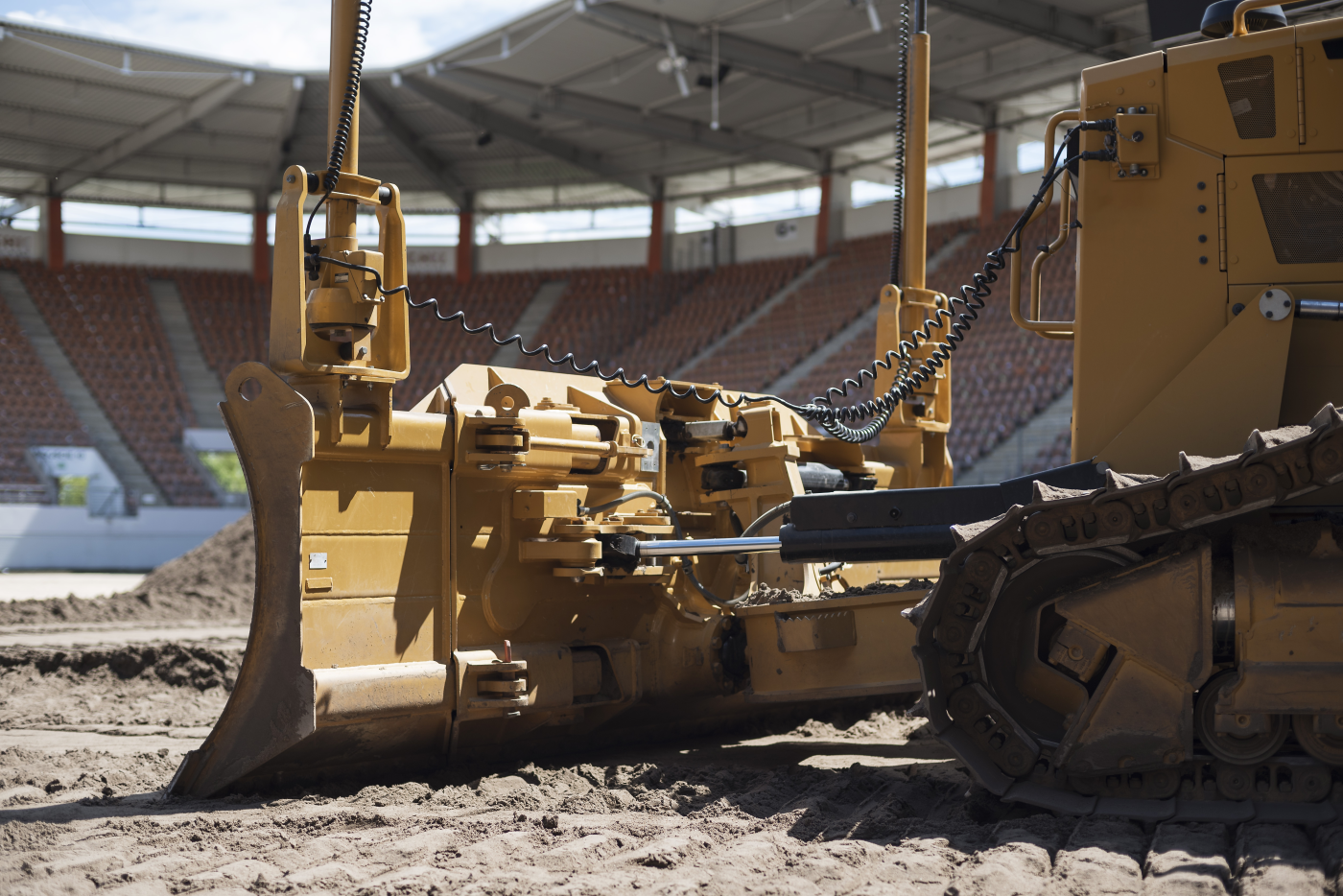 When it comes time to replace or remove your artificial turf field, it is best to start the process off on the right foot with a dedicated team of professionals who specialize in the artificial turf industry. ReTurf's parent company UDC Sports is involved in the installation and recovery of artificial turf from job sites all along the eastern half of the United States. You'll know the job is in the right hands and that the recovery process is part of a greater environmentally friendly movement within the artificial turf industry.
End To End Project Management
We provide more than just artificial turf removal, our involvement includes management and coordination of the entire process. Teams, laborers, and equipment onsite working in unison to make your artificial turf removal project run smoothly and efficiently.
Beyond artificial turf removal, we can be involved in even greater phases of your project planning and execution strategies.
Some of these services include:
Product Consulting
Technical Assistance
Installation
Delivery & Pickup
Sports Facility Construction
Natural Grass Feild Renovation
The Installation of Scoreboards
The Installation of Netting
The Installation of Bleachers
The Installation of Padding
The Installation of Equipment
And, more.
The Recovery and Repurposing Process
Once recovered, we ship the artificial turf to one of our Rx3 facilities where it is graded, repaired, repurposed, and even parts considered waste by most are part of our greater scope of trying to achieve 100% reuse or recycling of the material. This is a focus of ours and something we take great pride in offering.
Our end users get to breathe new life in a product that was once destined for a landfill. You can rest assured that you'll look good as well by utilizing an environmentally friendly artificial turf removal service like ours.
We also take care of the infill and recycle that as well.
Some of our clients that get to take advantage of this recovered turf material include:
Schools
Local Sports Clubs
Pet Facilities
Residential Areas
Small Businesses
Get Started Today
The team here at ReTurf is ready to answer your questions, help plan, or provide a quote today.
Call us at 828-518-5787 or send us an email with the form below.