When deciding to take the plunge into an artificial grass landscape, you may start to get ideas of how you would like to set everything up. But sometimes, nothing beats seeing some examples to have a better-defined picture of what things could look like.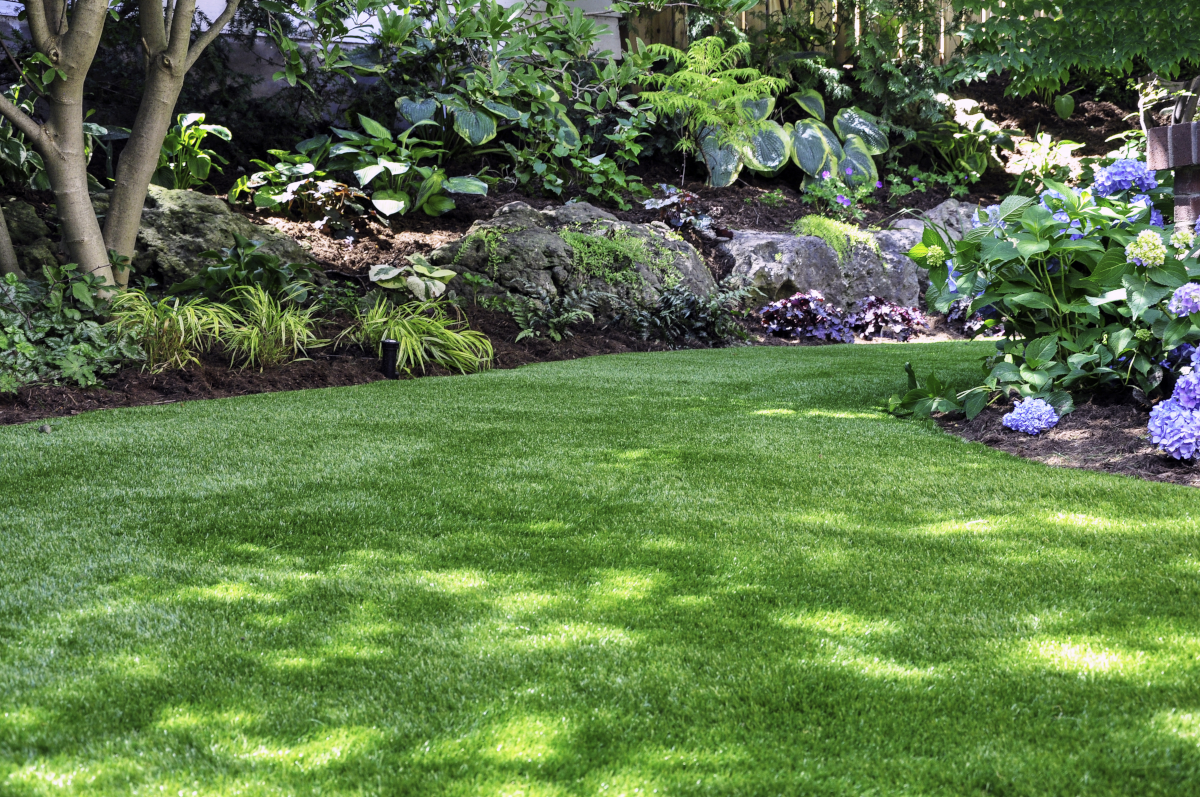 Artificial grass offers a fresh green appearance and clean lines when installed into landscapes. Whether covering a large yard or even just a small space, artificial grass can be the key to a great-looking yard without the hassle of keeping with a natural one.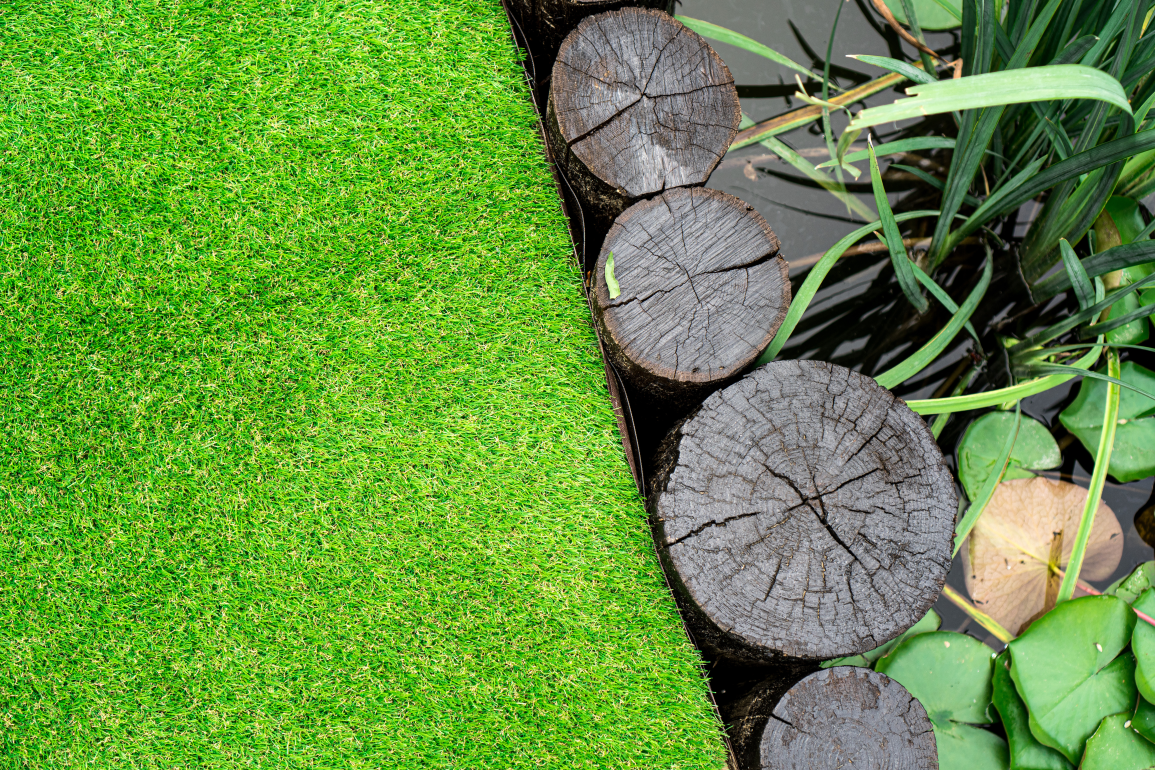 One of the best uses of artificial grass in a landscape is around ponds and pools. The water's edge of a pond can either be a hard place to grow things that look nice or offer more maintenance effort than one would appreciate.
Around pools, artificial grass gives those wet feet a place to run around and jump back in, without creating or tracking mud around at the same time.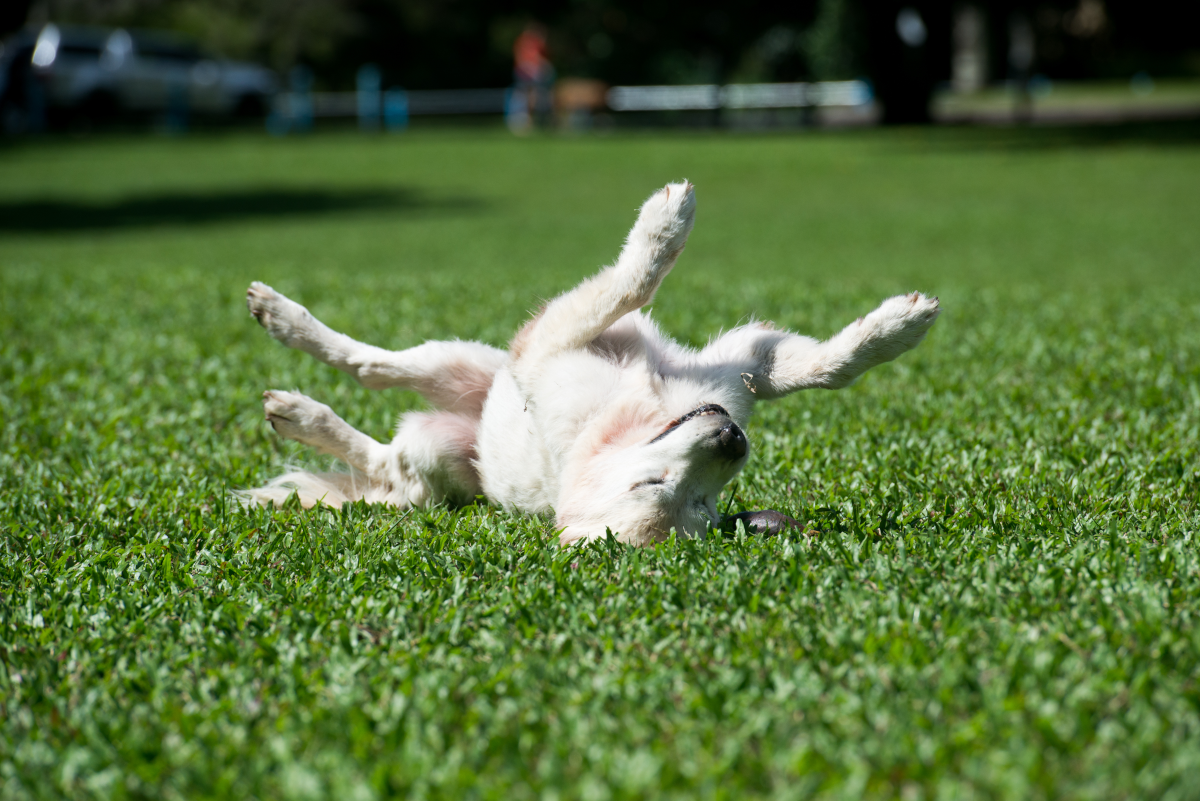 For yards with pets, artificial grass can be a great solution in resolving urine burnt spots or the tracking in of dirt or mud. This is best suited for a moderate climate as artificial grass can heat up under your pet's delicate feet in extremely hot climates.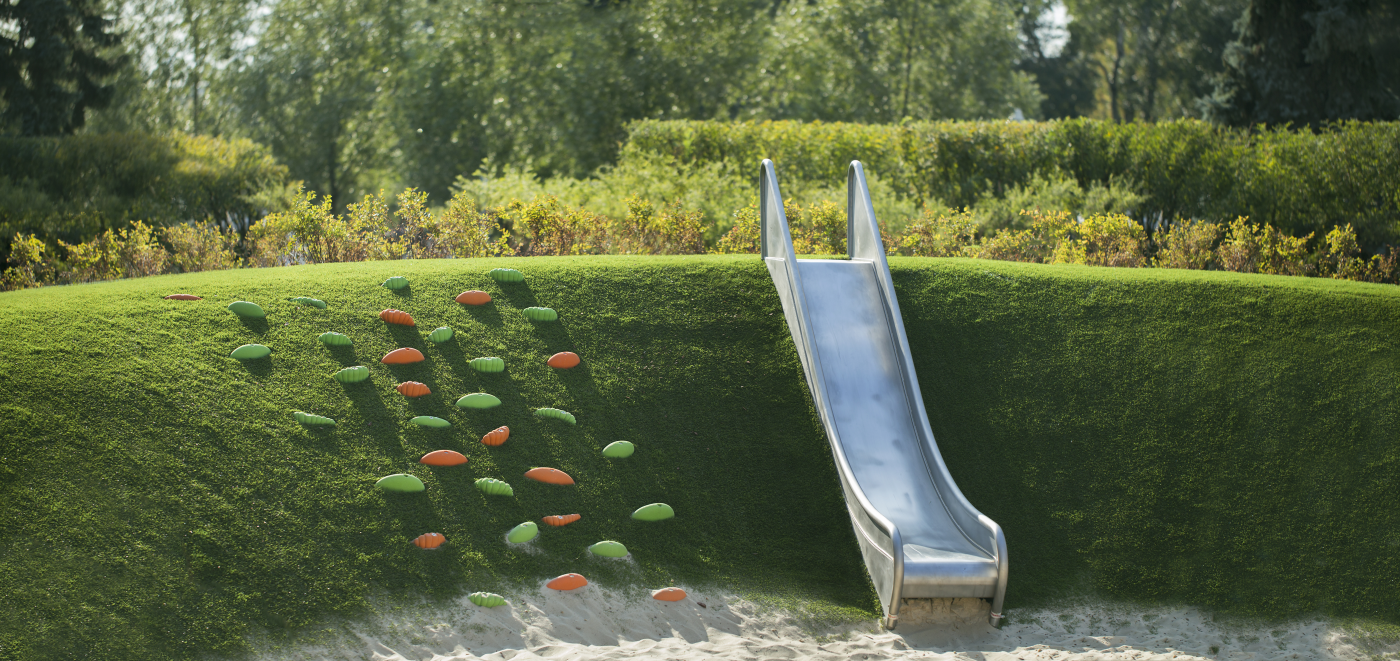 Play areas make another great location for artificial grass. Instead of chewed-up grass patches and divots, you can achieve a clean, fresh, and safe place for your little ones to enjoy – while looking good doing so.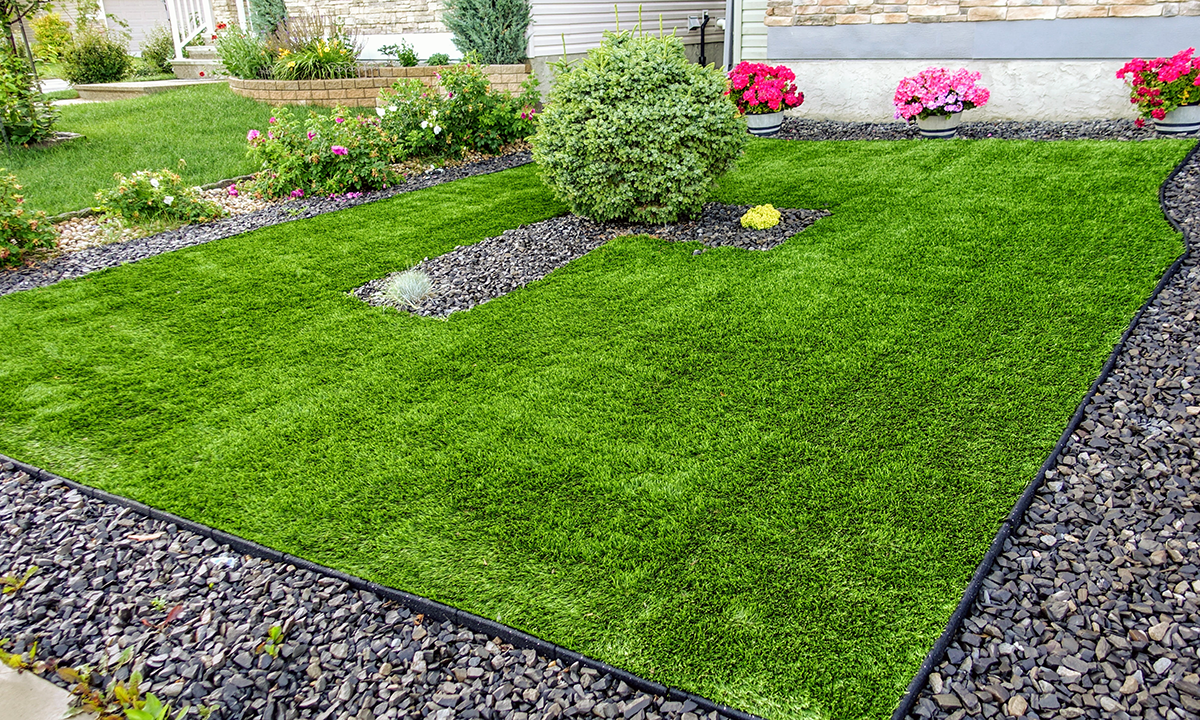 Small yards make a great installation location for artificial grass. You can easily define spaces, borders, and plant live greenery purposefully to create the perfect scene.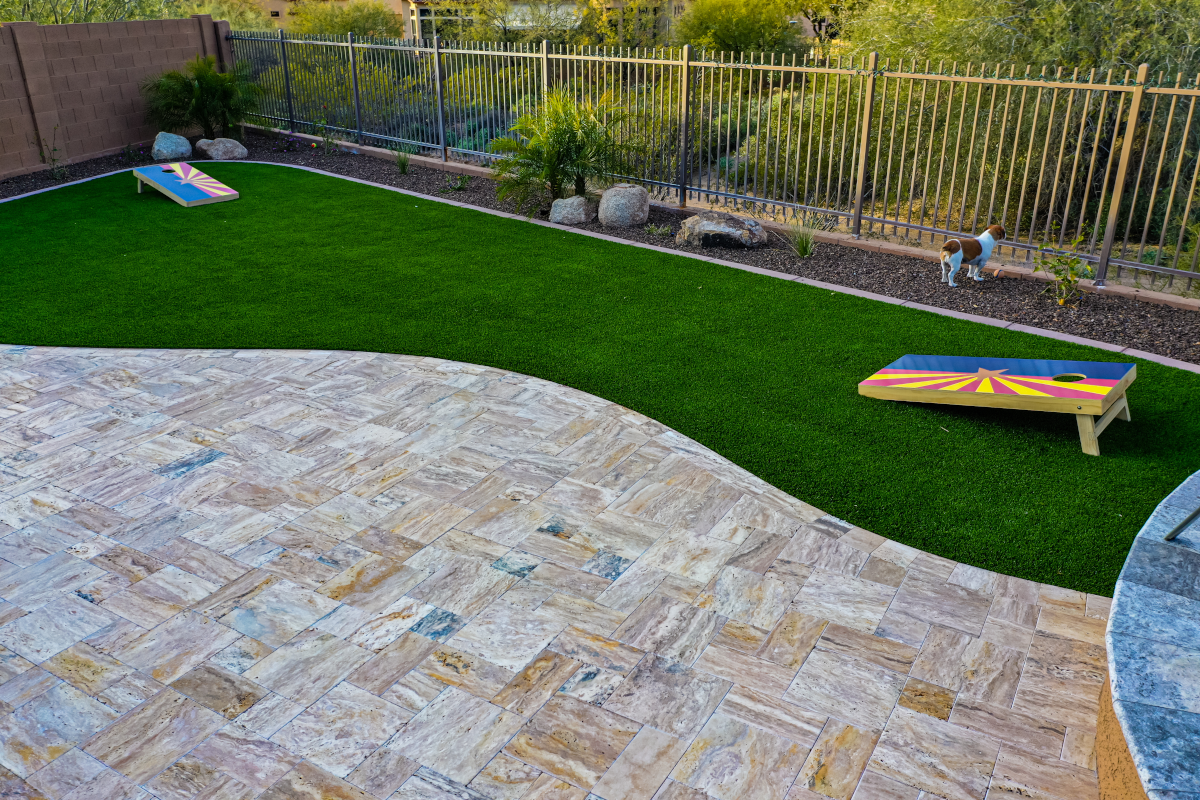 Areas that receive little to no sunlight make for an extreme pain when trying to grow real grass. Artificial grass can make short work of turning these otherwise dead zones, into the picture of perfection.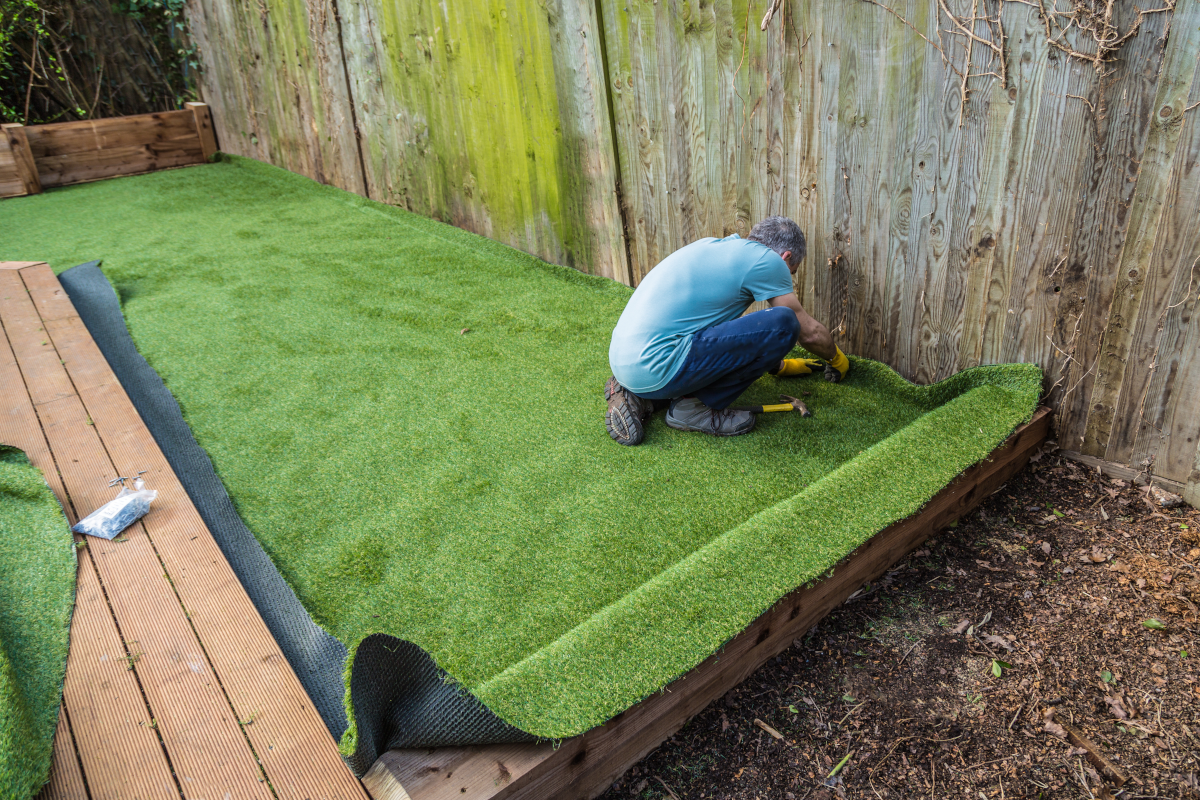 With a lot of these smaller project areas, doing it yourself is totally "do-able". With a little research and basic equipment, you can be well on your way to an awesome transformation.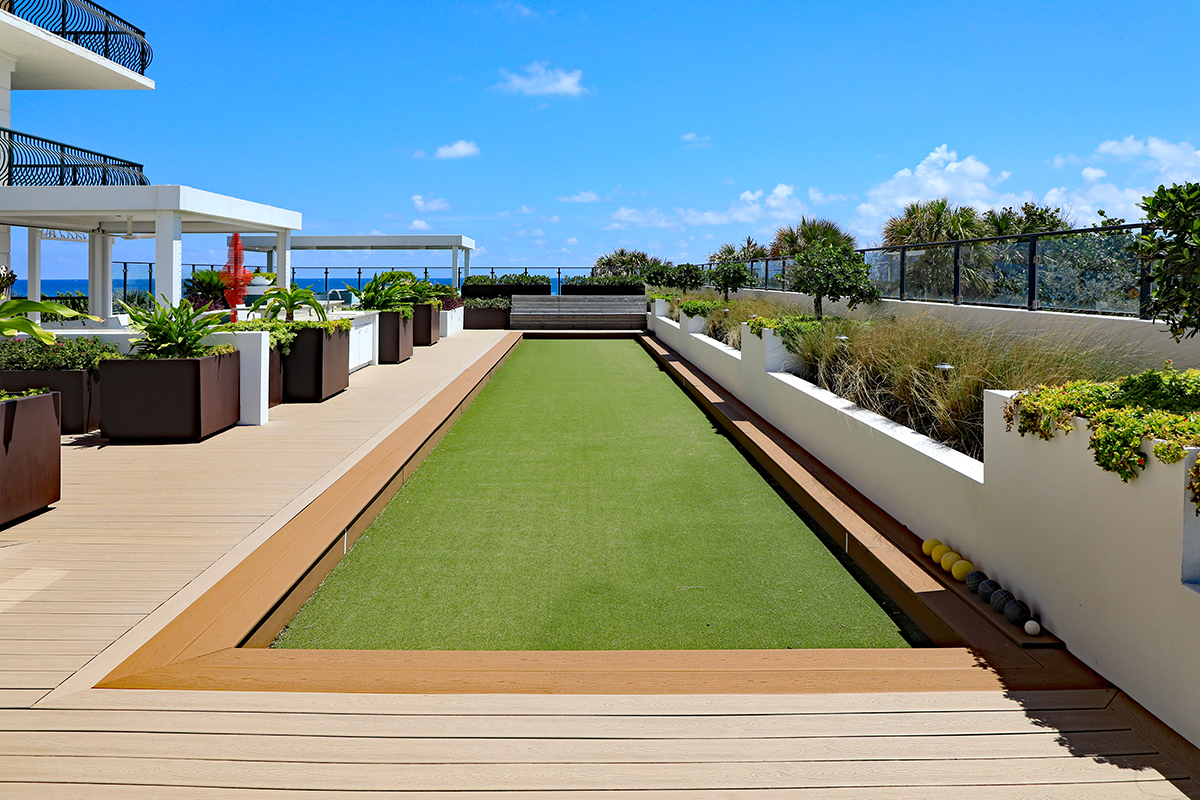 Lastly, concrete areas and even rooftops can be transformed into an easy-to-maintain and great-looking natural area with artificial grass.
If you find yourself venturing closer to pulling the trigger on a transformation like one of these, or any other involving artificial grass – contact us for help planning and to get the supplies you need to get the job done right (and we can handle installations as well).