Description
Turf Claw-75 Artificial Turf Adhesive
Turf Claw-75 is a 1 part, moist cure, adhesive designed to bond artificial turf to many substrates. It is also designed to bond to most artificial turf backing. Turf Claw-75 is solvent-free, 100% solids.
Turf Claw-75 has proven to provide superior adhesion with minimal foaming, even in very humid and moist conditions. It is a thixotropic adhesive that if too thick can be stirred briefly and then poured easily. It can be poured and then troweled or can be used in the SL 2000 Adjustable Turf Claw Glue Box. Turf Claw-75 has a structural grab at 2-3 hours and full cure in 24 hours.
About The Turf Claw Adhesive
Turf Claw Adhesive is developed from all solids and the drying process is moisture activated. What this means is that the product replaces solvent-based adhesives and is completely VOC free. Turf Claw-75 boasts the strongest one part turf bonding agent on the market, and it can be bonded immediately.
Some of the primary traits are:
UV sensitive dyes that allow for high visibility
Does not require mixing
Easy spreading
Tacks in 30 minutes and full cures in 24 hours*
6 month shelf life
Covers 30-35 linear ft.  per gallon
*Since the curing process is moisture activated, humidity does play a role in cure times. For instance, the full cure time of 24 hours is at 77 F and 50% relative humidity.
See how well it bonds turf in this video:
Turf Claw Adhesive Application Instructions
For best results, thoroughly blend adhesive with a mixing paddle.
Ensure application surfaces are clean and oil-free.
Apply to seaming tape with the Turf Claw Glue Box or hard surface with a 3/16" or 1/4" notched trowel.
You can lightly mist the adhesive with water to speed up the curing process.
Lay turf into adhesive covered tape or surface, and press firmly to make proper contact.
Allow joints to set for 30 minutes, then roll with a weighted roller
Allow another 60 minutes of rest, then roll joints again with a weighted roller.
Download the complete PDF guide here: Turf Claw Adhesive Guide
Brand
Synlok Adhesives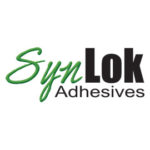 Only logged in customers who have purchased this product may leave a review.