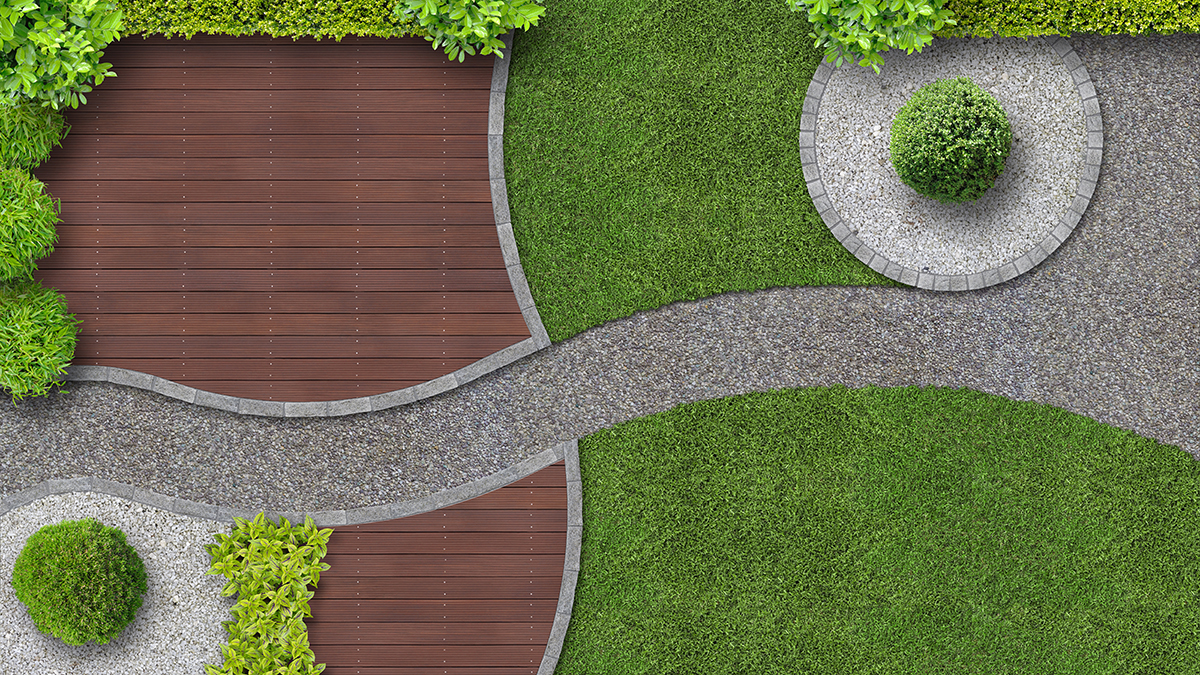 More and more people are turning to fake grass landscaping utilizing artifical turf for residential lawns, concrete areas, play areas, and commercial/business use. Regardless of which application best suits your needs, understanding some basics about the process is highly beneficial before getting started.
What Is "Fake Grass Landscaping"?
Fake grass landscaping is the process of utilizing artifical grass materials to make the yard or area more attractive. One of the driving factors behind this is the idea that the grass is always green, is easy to maintain, and the reduction of long-term costs which, in turn, recovers and provides a return on the initial investment.
The Benefits Of Artificial Turf (Fake Grass)
There are several benefits to a synthetic landscape. The primary one is the looks. The artifical grass material stays green, maintains clean lines, and doesn't wear from foot (or pet) traffic. Speaking of pets, there are no longer burnt (or yellow) spots from urination – and cleanup is a breeze with artifical turf.
There is a massive reduction in long-term maintenance costs. These are everything from lawn crews, irrigation, re-seeding, repair, and chemical fertilizer costs.
Another benefit, when purchasing a high-quality recovered turf product, is that you are helping keep tons of turf material out of landfills. But even if purchasing new, you are using less water and not introducing chemical fertilizers back into the environment.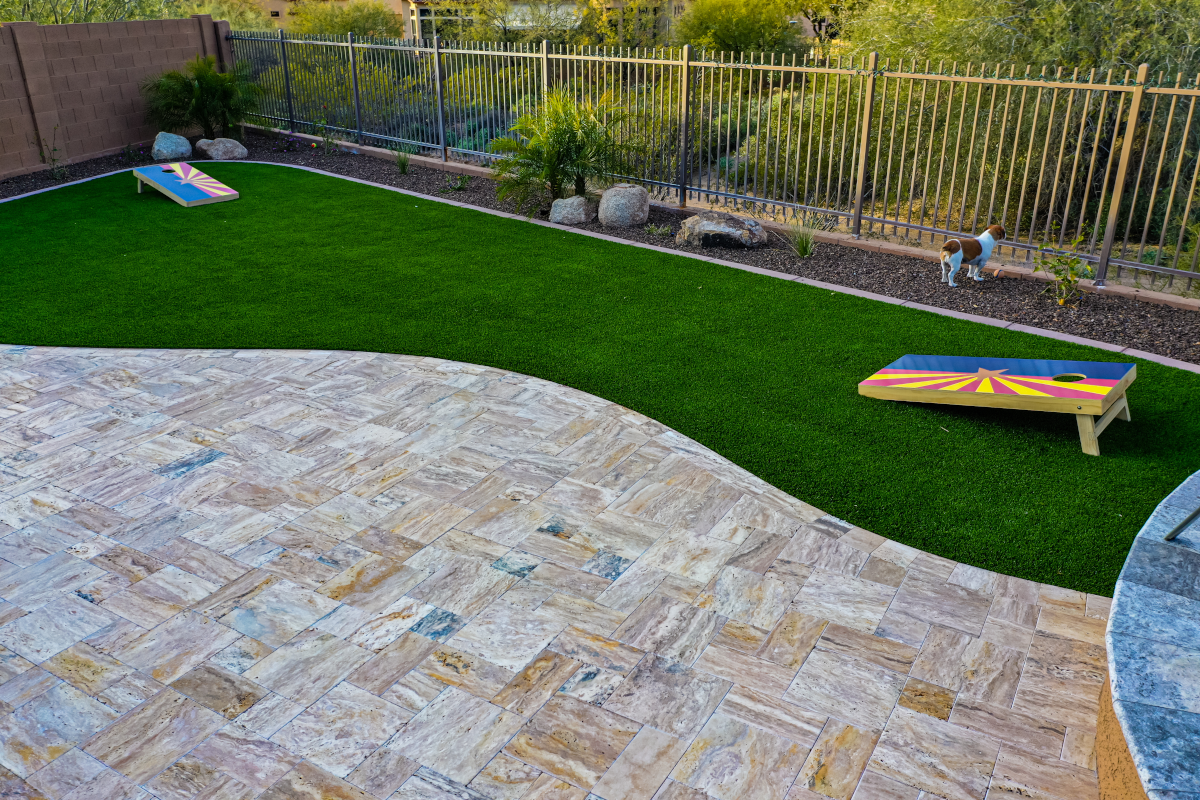 Installation Considerations
There is more to artifical turf installation than just dropping on the ground. A lot of the base work will depend on your specific situation, but some of these steps include grading the surface,  drainage considerations, base layers, seaming, and overall design for the project.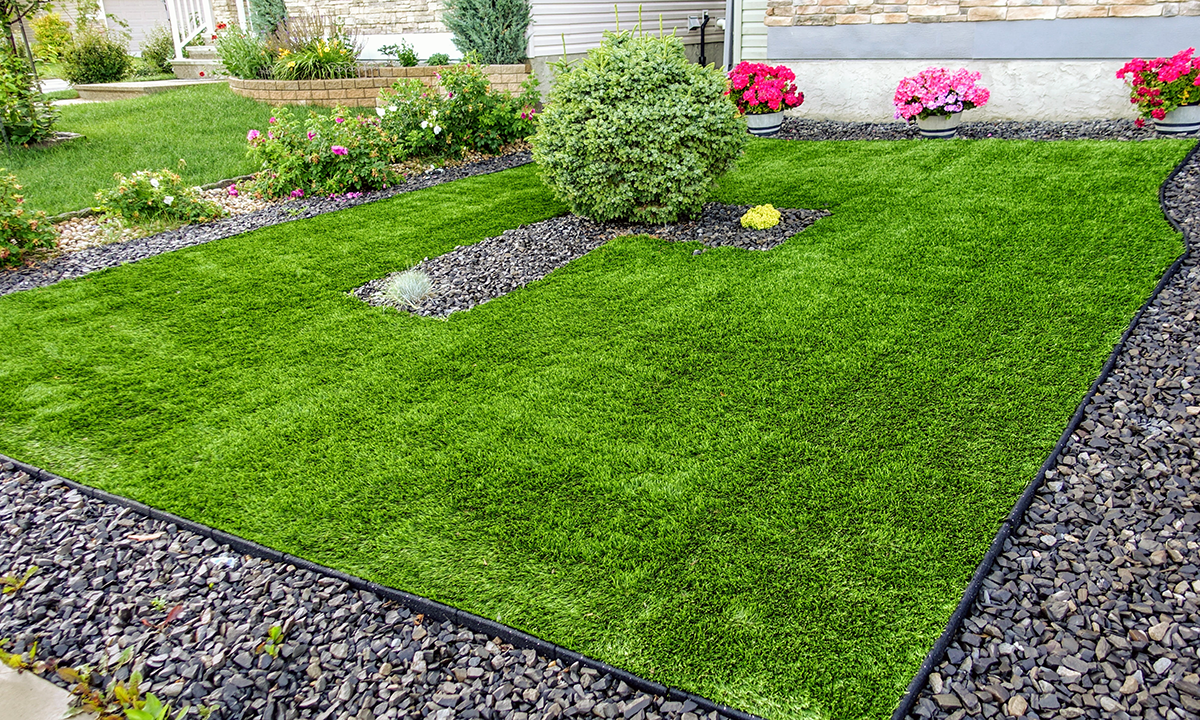 Buying Artificial Turf
Purchasing artifical turf to create a fake grass landscape goes far beyond the low-pile "cheap stuff" found on rolls at the hardware store. Artifical turf for landscapes should be a high quality material with built-in qualities that include:
Comfortable Pile Height
Drainage
UV Inhibitors
Purpose Built For High Traffic or Activity
Get Help From The Pro's
The best bet for making sure your fake grass landscaping project goes smoothly, and all the different aspects are part of a coordinated project effort, is to speak with the pros here at ReTurf. You can contact our team here or call today at (828) 518-5787