Artificial turf lines the floors of professional sports fields, gyms, batting cages, yards, and landscapes. During these installations and removals, there are several small pieces of turf that would most likely be destined for a landfill. But the creative among us not only develop cool ideas for these homeless pieces of wayward turf, but they do the planet a service along the way.
Artificial Turf Craft & Project Ideas
The world of artificial turf recycling and crafty ideas has developed a near endless list of uses for upcycling used turf or repurposing new remnant pieces. These ideas barely scratch the surface but will hopefully get your creative juices flowing.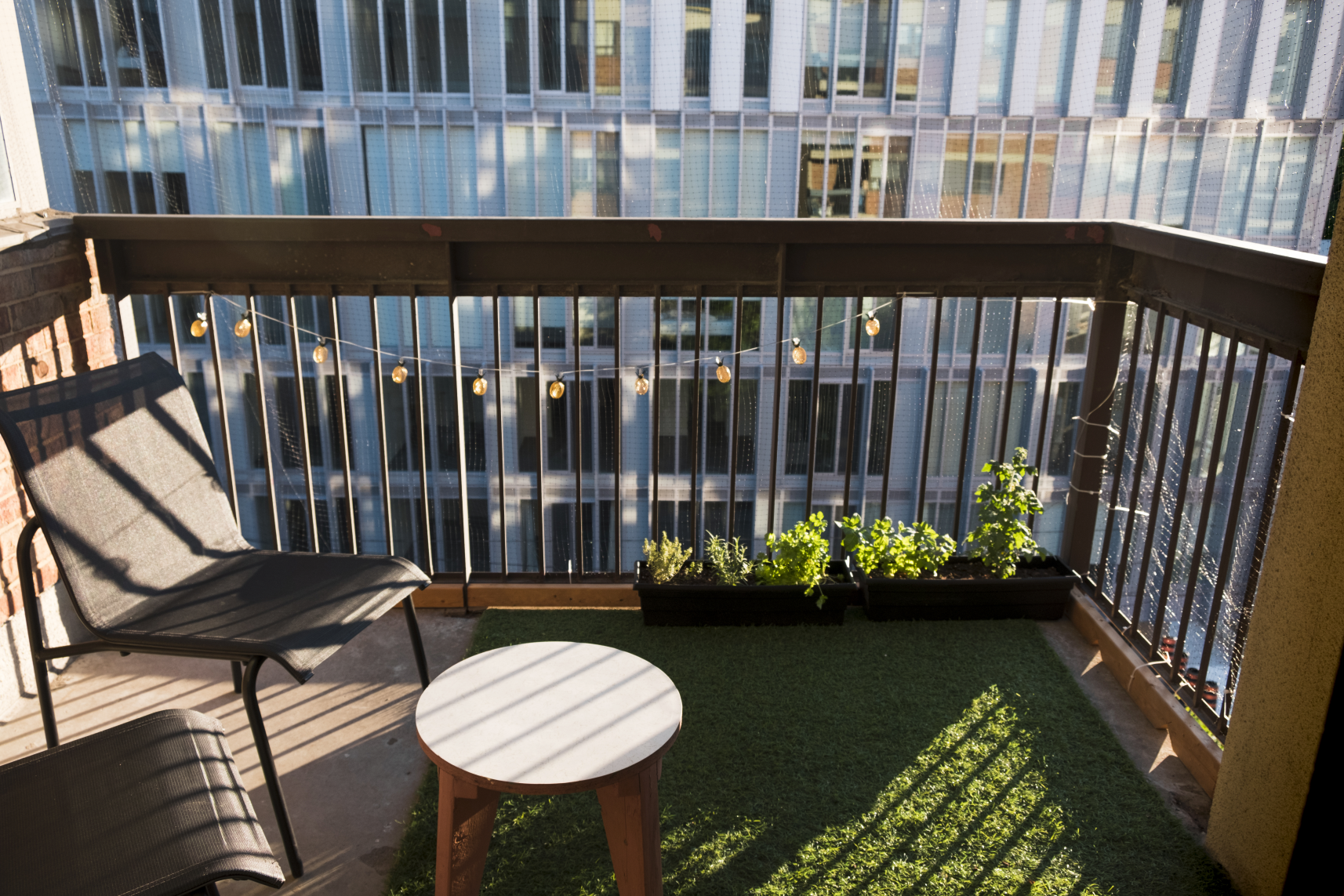 Runners, Rugs, And Mats
One of the most common uses for medium pieces of remnant and used turf is for outdoor area rugs. These can provide comfort underfoot while sitting at a table on a deck, provide natural-looking scenery on a big city balcony, or create soft green pathways on concrete surfaces.
Another common use is for outdoor (or indoor) placemats for dining. We have seen these cut in circular, local, square, and rectangle shapes. These are simple to create and you can customize the size and shape to fit your tabletop.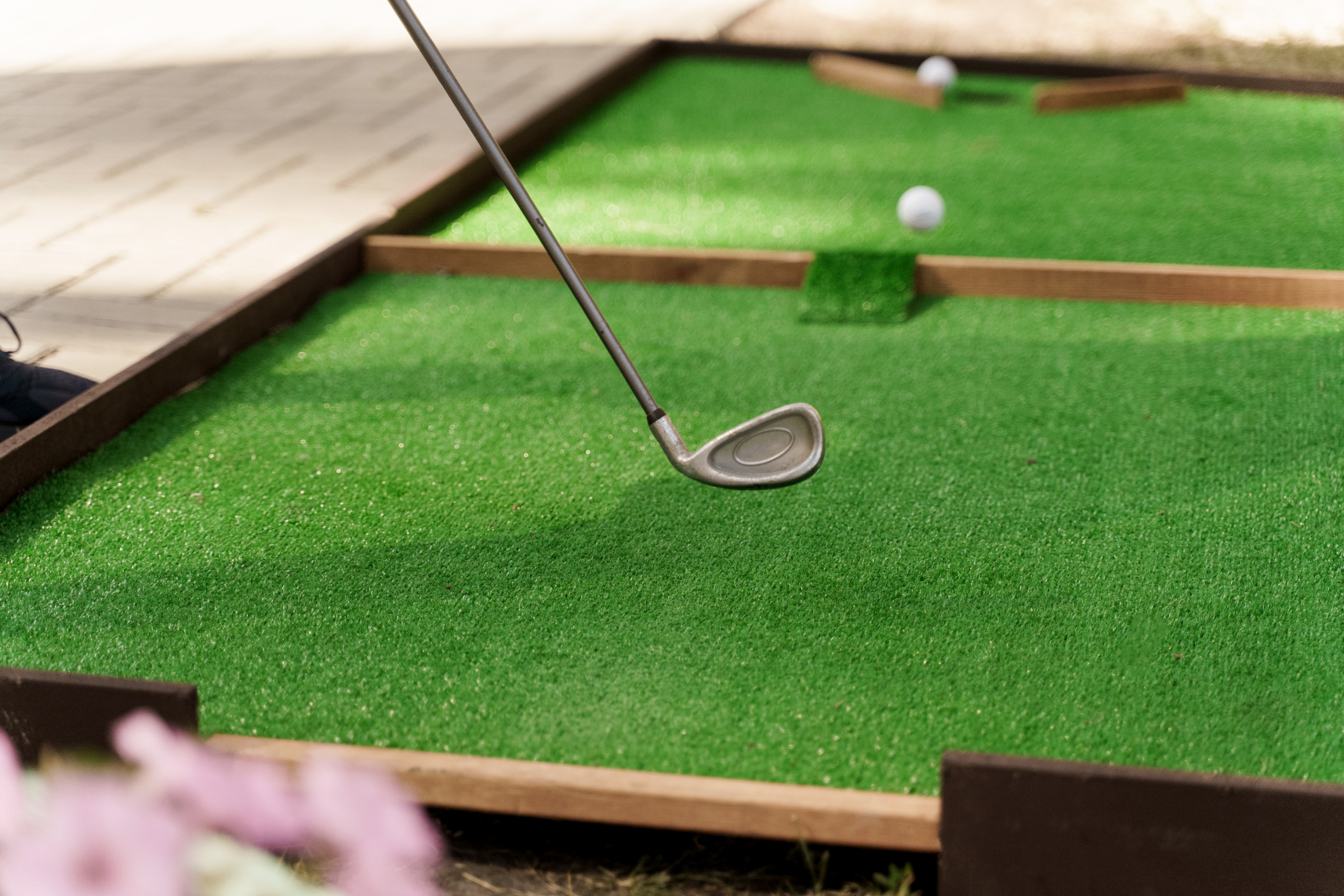 Mini-Golf Course At Home
This idea involves a bit of basic woodworking, but with a little thought and some scrap plywood and 1×2, 1×3, or 1×4 boards, you could create unique and interchangeable mini golf course for your backyard or game room.
Aside from making a static single-hole setup like shown above, you can utilize grooves/slots in the bordering wood frame that could allow you to change the obstacles within the same unit. Maybe add small bumps and ramps that can be placed on top, and next thing you know you have an endlessly customizable mini-golf setup!
Water traps? Sandpits? Sky's the limit.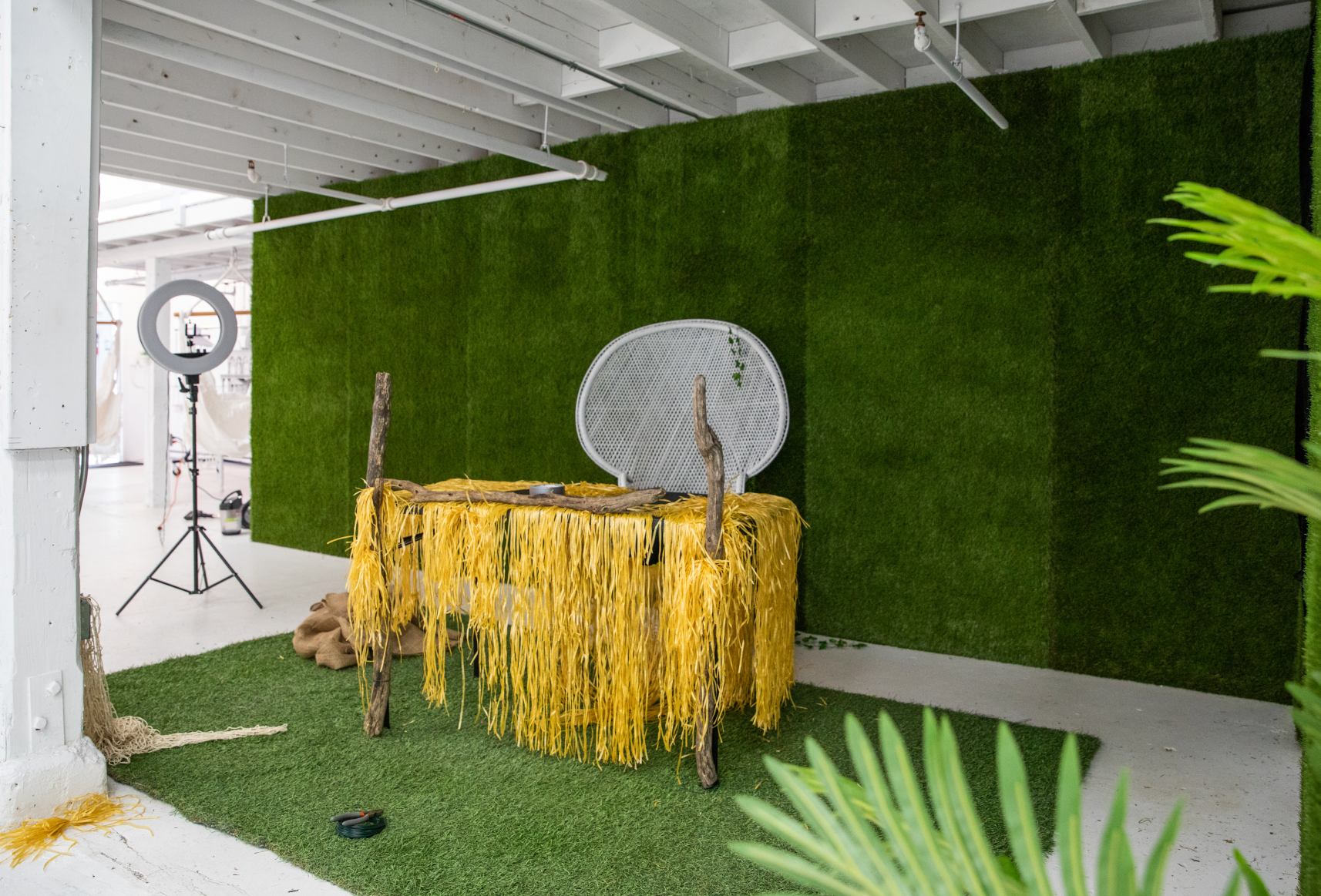 YouTube Studio
This might look a little rough from the outset, but with proper lighting and artistic use of depth of field, and a turf backdrop, floor, or tabletop can make for a unique and interesting YouTube studio backdrop. Even making simple wood frame wall hangings lined with turf on the inside, on an otherwise boring wall, could be the easy ticket to a unique atmosphere.
Photo Backdrop
Much like the YouTube studio above, with the right lighting, depth of field, and soft edges set up in camera or in post – an artificial turf backdrop could create a unique photographic experience.
Utilizing a larger piece, like 13×20 foot, you could start at the back wall and seamlessly transition the turf to cover the floor. This can make an interesting indoor setup for baby pictures or even product photography for outdoor goods.
With all of these in mind, explore your surroundings and we bet you'll find a creative use for artificial turf in your home or business.