Last Updated on February 17, 2022 by ReTurf
The "DIY" trend is popular these days—but just like any other large home improvement project, it's not always the best way to go.
We all want to save money, but here's the truth:
Trying to save money on your large turf installation project by doing it yourself is often a big mistake—financially.
When taking on a project as big as your yard, it's important to consider all the factors involved; the costs go way beyond the mere cost of the turf.
So before you go out and start buying low quality turf from a big box store, here are some things to consider:
Efficiency — Experienced installers can complete the job with optimal efficiency. When people make the mistake of thinking they can handle their own turf installation like it's any other home improvement project, they typically end up making a lot of mistakes along the way. That means wasted materials, throwing away what were formerly perfectly good pieces of turf, and—of course—buying new materials to replace the discarded ones. Like any big project, the cost can quickly balloon to where the homeowner wishes they had just hired professional installers in the first place.
Tools — Beyond the skills that are required, a perfect turf installation requires a special set of tools. If you've never installed turf before, it's unlikely you already have all these tools just sitting in your garage waiting for the day when you'd need to install an artificial turf lawn. In addition to all the reasons above, you also need to factor in the financial cost of purchasing professional turf installation tools and equipment.
Time — Installing turf takes time—a lot more time if you don't do it professionally. Turf installing in a large scale project isn't a weekend DIY project, like refinishing cabinets or installing landscape lights. Even if you're handy at home improvement, an artificial turf installation can take weeks or even months to complete. If you value your time, it's best to spend it on other home improvement projects, and let professional, experienced installers handle a major specialized project like an artificial turf installation. ReTURF can take care of the job quickly so you can tackle other projects (and not have to look out at an incomplete turf installation every day).
Longevity — ReTURF's used turf comes directly from sports fields and stadiums. The turf we use in our installations was made for long-term use in a professional, highly-demanding setting—it's a superior grade product that can last longer than the cheap, builder-grade products directed at DIYers.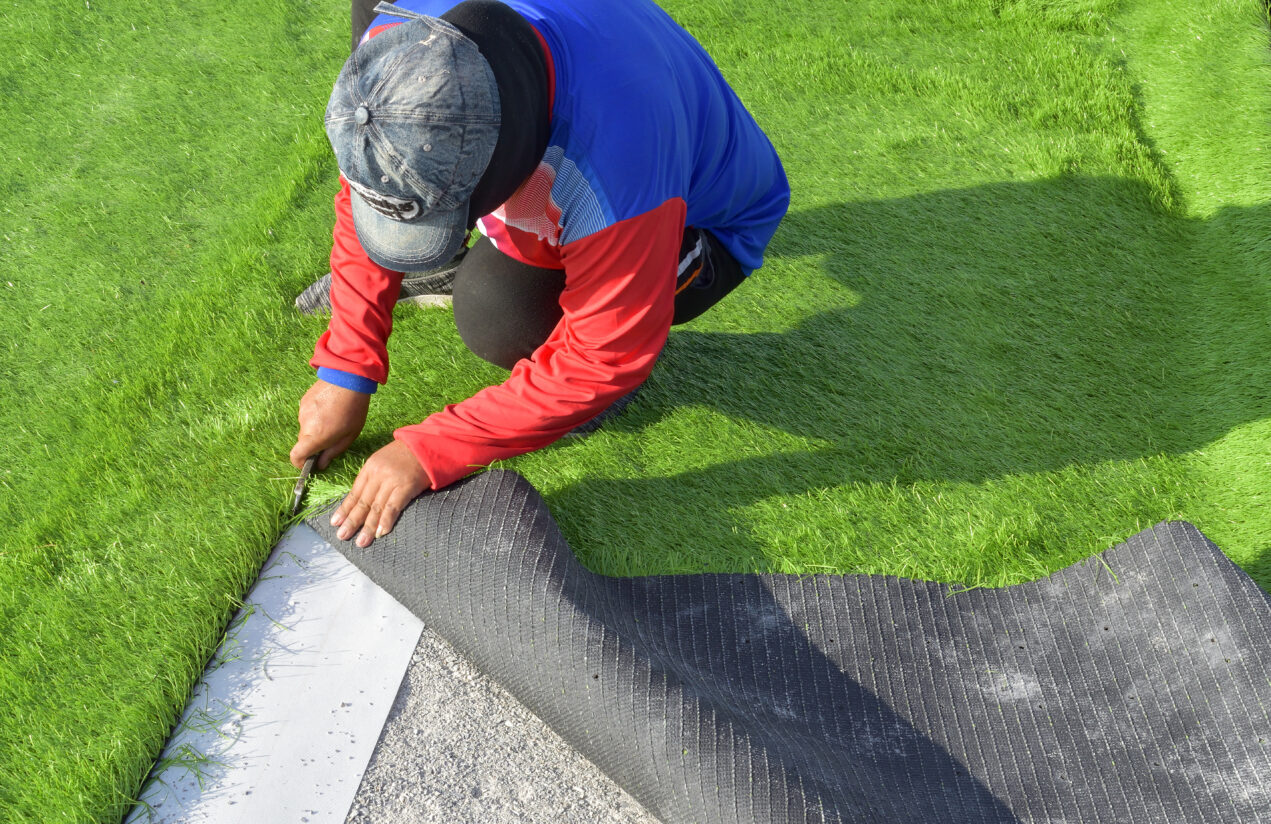 Convinced? Not convinced? We'd love to discuss your project with you and answer any questions you have.
With the most competitive pricing in the artificial turf industry, we're confident you'll find that hiring ReTURF's team of experienced professionals is the way to go. Give us a call at (828) 518-5787, or use the form below to request a quote.