ReFill – Reclaimed Crumb Rubber & Silica Infill
Call for Price
For used crumb rubber infill orders over 10,000 lbs., call or email for special pricing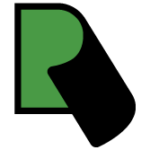 Description
Used Crumb Rubber Infill
Product: ReFill – Reclaimed Infill
Our "ReFill" brand reclaimed crumb rubber infill, comes in various mixtures of recycled tire crumb rubber and silica sand.  Buyers can expect some pebbles, turf fibers, dust, and other minor contaminants to remain in the ReFill matrix.
ReFill comes in 3 available mixes:
9.5 : 1 – which contains approximately 95% crumb rubber by weight ( versus sand )
3 : 1 – which contains approximately 75% crumb rubber by weight ( versus sand )
1 : 1 – which contains more sand by weight than crumb rubber.
ReFill comes in 2 available containers:
2,000 lb supersack
80 lb bag
2,000 lb supersacks are large bags with lifting 'eyes' at each of the 4 corners at the top.  These bags must be handled with care.  They are placed on pallets and strapped for secure loading/unloading, however, they shift in transit and must be treated with the utmost respect in handling and storage.  These sacks are appropriate containers for projects in which the installer will have appropriate equipment for placing the material into a large spreader capable of holding an entire supersack full of crumb rubber infill or, where installers want to place the sack onto the turf and spread by hand, from one location.
80 lb bags are small enough for individuals to carry to installation locations, by hand – great for small and DIY projects.  Also, this size is appropriate for situations where customers do not have forklift access and are prepared to unload the pallets by hand, from the delivery truck.  Pallets are unwrapped and the bags removed from the pallets while on the truck ( extra charge if the truck remains on site more than 30 minutes ).
Is This Part Of A Bigger Project? We Are A Full Service Solution Provider. Let's Talk.
Additional information
| | |
| --- | --- |
| Weight | N/A |
| Rubber : Sand Ratio | 1:1, 3:1, 9.5:1 |
| Weight | 2,000 lb, 80 lb |